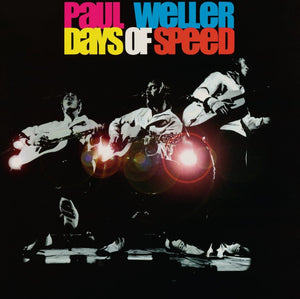 Release Date 15/10/2021
Days Of Speed is an acoustic, double live album featuring songs from across Paul's career including The Jam classics; That's Entertainment and Town Called Malice, The Style Council's Headstart For Happiness and Down In The Seine and solo hits, You Do Something To Me and Wild Wood.
Originally released in October 2001, charting at no. 3 in the UK, the initial double vinyl release was strictly limited and now sells for £250+ on the secondary market. The 2021 reissue features faithful original packaging replication & was cut at London's Metropolis Studios.