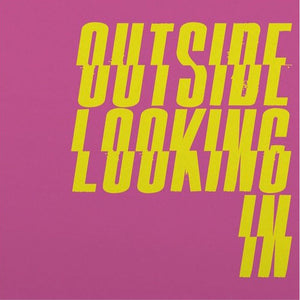 Release Date 25/03/2022
Notching up their tenth studio album release with 'Outside Looking In', which lands on 25th March through 100 Percent Records, the 8-piece Midlands-based Soul band Stone Foundation continue their rich vein of form.  Their last three albums all charted within the Top 40 and 'Outside Looking In' seems certain to repeat the trick.

Throughout their nearly 25 years together, the band have always been known for their collaborative spirit and inclusive approach. 'Outside Looking In' is true to that.  Recorded (as always) at Paul Weller's Black Barn Studio, and featuring the man himself with a few Backing Vocals and instrumental contributions, the album also features a knockout guest lead vocal from legendary disco diva Melba Moore on 'Now That You Want Me Back'. The album also boasts slots from Sulene Fleming, Laville, Sheree Dubois and Graziella Affinita; whilst Stone Foundation always bring a fresh new approach to each record, and a point of contrast to what came before, some things just do not need to be altered.
Neil Sheasby said, "When creating music the goal is always to recreate the sound you're imagining in your head, sometimes it's achievable, sometimes you fall short. With this record I believe it's the closest we have come to realising what we set out to achieve. It was important to push ourselves and not get caught up in a musical cul-de-sac of complacency, it had to sound fresh and a leap forward into uncharted territory. I think the songs reflect that."

Neil Jones added, "I think this is one of our most optimistic and uplifting records to date. We've all experienced so many negative things over the past few years and it was really important for us whilst writing this record to not dwell on the past but instead look forward to the future and all the amazing possibilities that lie ahead for everyone. Musically and lyrically it feels completely fresh and exciting, like a brand new chapter in our ever evolving story."

This release feels like yet another big step forward for this constantly evolving band. Along the way they have always ploughed their own furrow and made their own luck. Yet they have enjoyed national airplay from BBC 6 Music, BBC Radio 2, rave reviews from a huge range of publications, played Glastonbury and sold out headline shows at London's Shepherd's Bush Empire and the Electric Ballroom. The album title 'Outside Looking In' reflects the fact that they are established, but never the establishment, Stone Foundation may be ten studio albums in, but still feel like the underdog. Just don't bet against them…