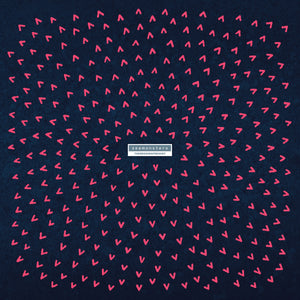 Release Date 28/05/2021
It is the third studio album by the British band and was recorded in 10 days in America with producer Steve Albini, which gave the album a rougher, harsher overall sound than the group's earlier albums.  It was well received on release and has continued to be featured in critics 'Best Of' lists such as The Guardian's 1000 Albums To Hear Before You Die (" one of the most excoriating, exhilarating British indie albums of (the 90s)".  
The 2LP package includes the studio album alongside the 3 Songs, Dalliance, and Lovenest EPs plus the John Peel BBC Radio 1 Session from 1991 featuring versions of four songs from the album.
The expanded artwork has been put together by Hitch, the original designer, and the whole project has been overseen by the band's leader David Gedge.
On Saturday 29th May 2021, the band will be performing the entire album on a world-wide live stream from their base in Brighton, UK.  More details to follow.
ORIGINAL ALBUM

SIDE A

1

Dalliance

2

Dare

3

Suck

4

Blonde

5

Rotterdam

 

SIDE B

1

Lovenest

2

Corduroy

3

Carolyn

4

Heather

5

Octopussy

 

EPs AND SESSION

SIDE C

1

Make Me Smile (Come Up And See Me)

2

Crawl

3

Corduroy (Single Version)

4

She's My Best Friend

5

Niagara

6

Mothers

 

 

SIDE D

1

Dan Dare

2

Fleshworld

3

Dalliance (John Peel BBC Radio 1 Session Version)

4

Heather (John Peel BBC Radio 1 Session Version)

5

Blonde (John Peel BBC Radio 1 Session Version)

6

Niagara (John Peel BBC Radio 1 Session Version)